Spain's state prosecutor calls for Catalan Leaders to be charged over Fight for Independence
|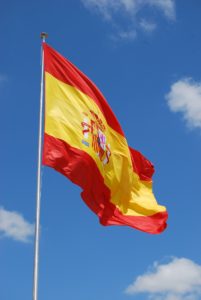 Following the recent fight for independence from the leaders of Catalonia, the state prosecutor has now called for them to be charged with rebellion, sedition and misuse of public funds. Attorney-General Jose Manuel Maza has begun process and has filed lawsuits in order to prosecute leaders. The previous independence vote has triggered one of Spain's biggest constitutional crises, and has been labelled "illegal" by judges in Madrid.
The Spanish Prime Minister Mariano Rajov has called for a snap election this December following Catalonia's earlier announcement that it would become independent from Spain and seize power from Madrid. Members of the Catalan administration have vowed to defy this ruling from Madrid and stated that they will only serve the people of Catalonia.
If prosecuted, those charged could face long prison sentences. Under the laws of Spain, rebellion carries a jail term of 30 years, sedition 15 years and misuse of public funds 6 years. The state prosecutor's call for charges to be made will go to judges for consideration, after which the judges will call for the leaders to testify.
The lawsuits are looking to charge members of Catalonia's parliament, including Mr Puigdemont and Mr Junqueras in court. They are also targeting members who allowed the referendum to go ahead without permission. Some officials have some immunity from legal proceedings; however they can still be tried in Spain's high court. The local government has been dissolved since the independence struggle. The Spanish government has also warned Catalan cabinet members that they could face charges if they attempt to perform official duties following their sacking.
Despite calls from pro-independence group, Catalans have returned to work as usual today. Politicians had previously urged essential workers such as teachers, police and firefighters to take strike action as a sign of their disobedience against the Spanish government. However there's been no sign of any widespread absence and the majority of employees have continued to work as normal.
Please follow and like us: